Friday, October 24, 2008
The Divas Demand It
I admit it, I'm a reality TV junkie. Which means I'm hopelessly addicted to shows like
"Whose Wedding is it Anyway?"
I love watching those diva brides battle it out with their grooms, mothers and wedding planners, all to have the perfect Big Day. They have major meltdowns over cakes and rose petals, buy three gowns because they can't decide on one (and wear all three at various times on their wedding day), and in general, make life pretty darn miserable for everyone around them.

And what's more, they get away with it. Why?
Because they're the BRIDE. And what the BRIDE wants, the BRIDE gets. All caps, because that's pretty much how those divas act.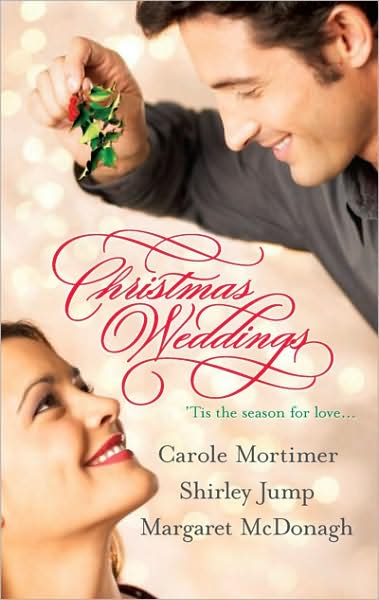 I wondered what it would be like to be on the other end of one of those divas, to be, say, the dress designer, which happens to be part of the plot of my October release in
Christmas Weddings
. I created a character, Marietta, who has to deal with a very demanding bride when she gets stuck in O'Hare airport at Christmas. Not only is her diva bride completely unsympathetic to Marietta's situation, but she's also calling constantly for moral support and last-minute counseling. Add to that Reed Hartstone, Marietta's old lover, and you've got a recipe for disaster (here's an
excerpt
).
There's a little more going on for my diva bride, though, than just a major wedding day hissy fit, and that's one of the things I got to explore in
"Snowbound Bride."
Her story wraps itself around Marietta's in ways that Marietta never expected--and turns everything upside down.
So tell me, were you a bit of a diva on your special day?
There's a description of bride types
here,
in case you're wondering. Or were you more laidback and easygoing? I was no diva (for one, I didn't have the budget! :-), and am glad I kept my wedding more low-key and easy for all involved. In the end, things may have been simple, but they were less stressful all around!
Shirley
4 Comments:
I was low-key. *G* So much so that while sitting outside talking to family who had traveled to see the wedding, I became sunburnt. *G*

I was not a diva. But this story sounds like a real blast! Can't wait to read it.

LOL, Brandy! Now that's VERY low-key!

Shirley

I was a cross between a classic and traditional bride - I had a typical white wedding with 4 bridesmaids and 4 groomsmen, Mark 4 Jaguars (old style), church wedding etc.

I did have a diva moment on my wedding day - when I woke up, it was raining. I threw a bit of a hissy fit about it because it would ruin the photos, but then the sunshine came out, and it was a GLORIOUS day. Warm and beautiful.

I really had nothing to complain about on the day. It was an amazing day, and my husband is still a gorgeous man, 7 years down the track.
Subscribe to Post Comments [Atom]